Dear Sisters and Brothers in Christ,

If the COVID-19 situation across our part of Michigan continues to improve, it is my intention to lift the dispensation from attending Sunday Mass as of Pentecost, May 22-23, 2021. The dispensation remains in place, of course, for those who have serious reasons not to attend.

To welcome you and your loved ones back to Sunday Mass, I am gifting each family in the diocese a blessed candle representing, as it does, the Light of the World, Jesus Christ. I am also gifting you a prayer card to help you pray with the candle in the eight days following Pentecost. 

For those who are not ready or able to gather with us at Pentecost, may I suggest you consider (a) praying for these families, or (b) taking this gift to the family informing them of your continual prayers for their family.

It is my hope that we can all be together again soon, in community, to worship our Triune God. Veni Sancte Spiritus! Come Holy Spirit!

Assuring you of my prayers, I am sincerely yours in Christ,
+ Earl
Bishop of Lansing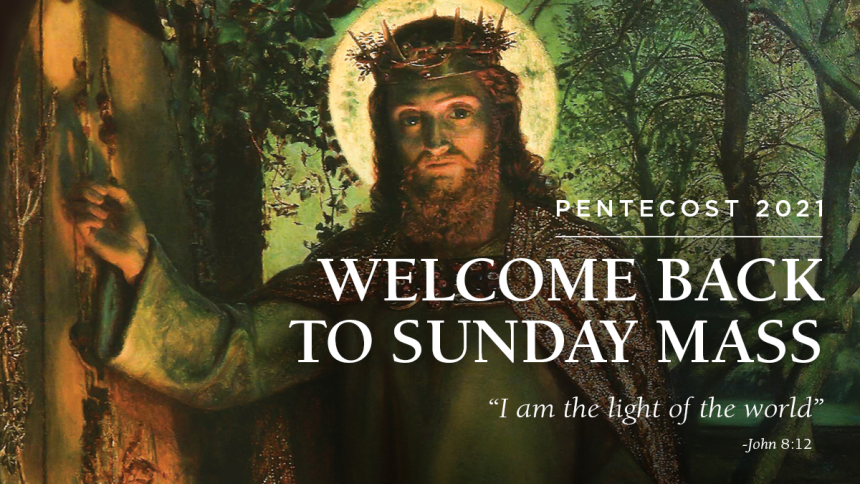 We are excited to WELCOME YOU back to St. Mary on the Lake!
Click the link below to watch Bishop Boyea's Welcome Back" video!
https://youtu.be/hxFDAJnvXnE